Love/Iraq, Poems by Shelia Black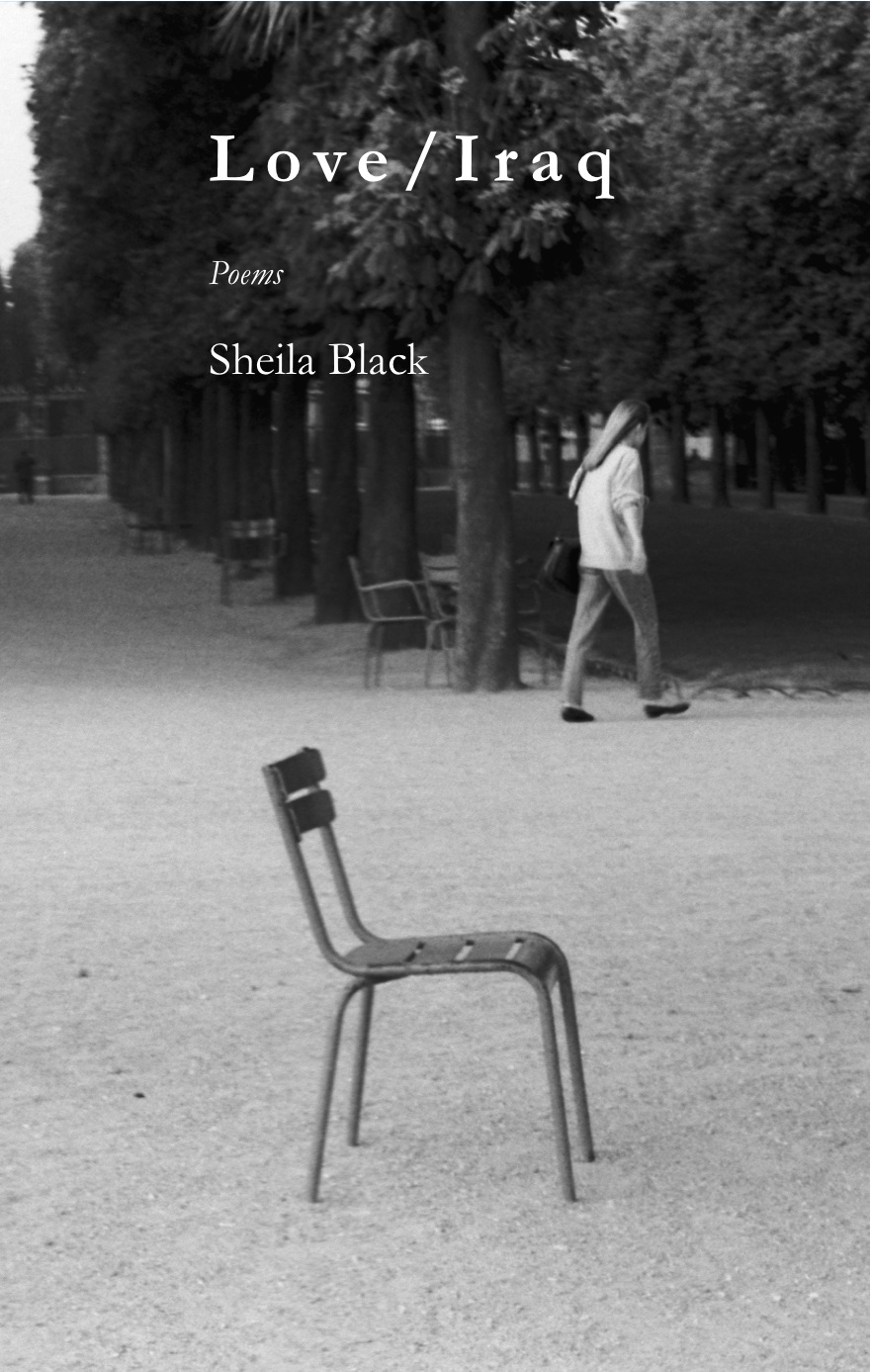 The narratives of Sheila Black's Love/Iraq circle around the exiled and estranged, the voices of those hard-pressed by history, haunted by the worlds which they cannot escape.
"Modernist in its sweep and sophistication, cinematic, a contemporary Hiroshima Mon Amour, this book-length tale of impossible love between an American woman and an Iraqi man explores the deeply tragic nature of what separates us (slashes us) one from another. Sheila Black's Love/Iraq is told from the point of view of a woman who, over twenty years later, in grief and in war-time, cannot forget the country and the man, and who is just beginning to understand not only the gulf they failed to bridge, but the 'dream body' they managed to create between them."—Melissa Kwasny
"A book lush with description, Love/Iraq negotiates the spaces between cultures and the spaces between people. Two expatriates, an American and an Iraqi, meet in Paris and begin a love affair that now, in the face of our occupation of Iraq, the speaker must return to. Much in the manner of Marguerite Duras' The Lover, youth and all its splendor reveal the conflicting powers of love, country, and war. Memory itself becomes the major theme—how violence continues to reverberate and how the histories of our countries are impossible to shed. This is a beauty of a book, one you will not be able to put down."—Connie Voisine
"Sheila Black's sequence of poems, Love/Iraq, gives voice to the mysteries of death and eros, as they occur in the tangled contexts of war, romance, loss and memory. Graceful and fatalistic, both earthy and exotic, these monologues embody an uncommonly sensuous way of experiencing, and a kind of Lawrentian knowledge of the human body in its beauty, sexuality, and terrible mortality. Love/Iraq is full of horror and beauty. As poetry, this is gripping and hypnotic work."—Tony Hoagland
Sheila Black is the author of House of Bone (2007). She lives in Las Cruces, New Mexico with her husband and three children.
ISBN: 978-1934999752, 84 pages
Also by Sheila Black: