Bearable Weight, Poems by Michael Cleary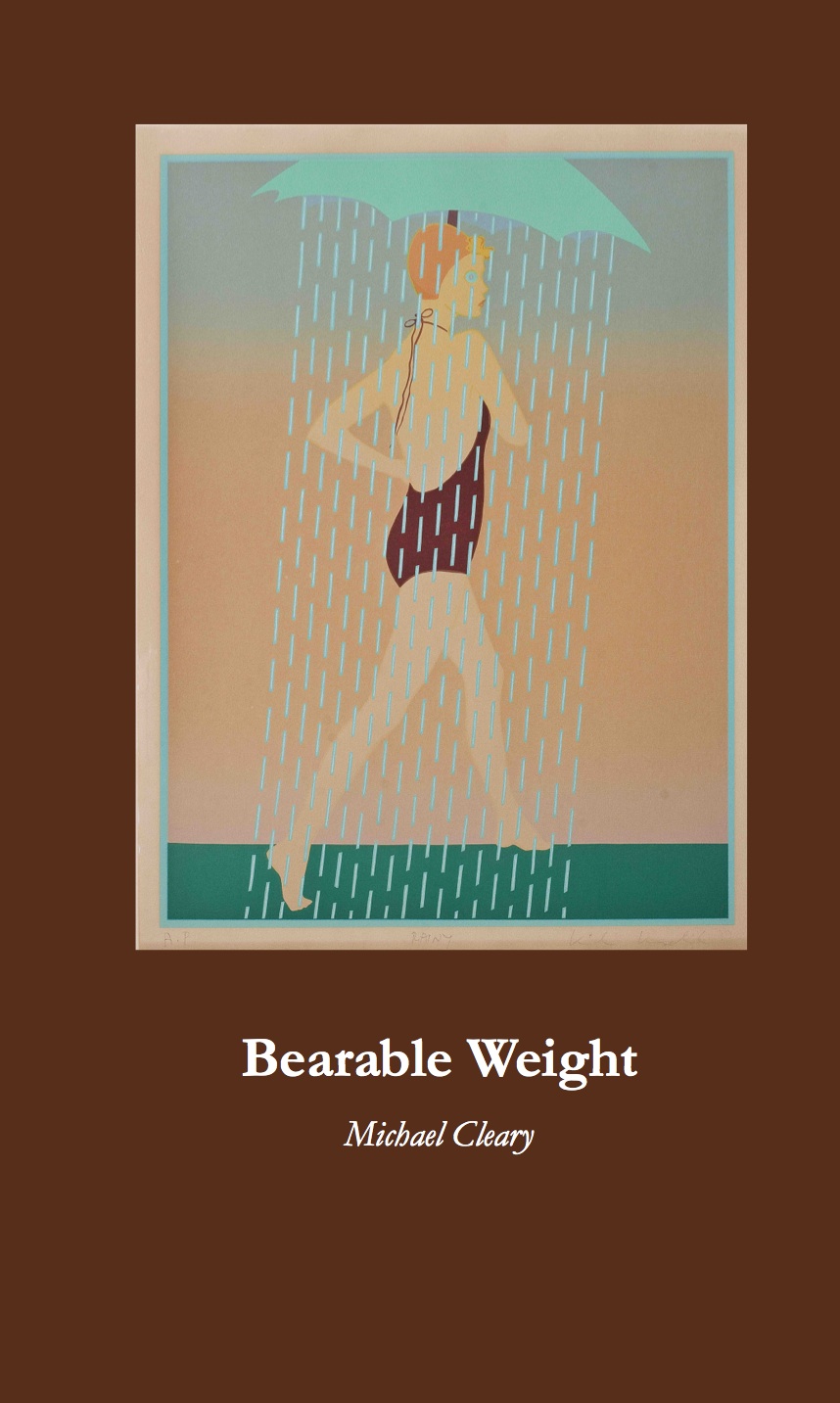 Paradise gone
for good.


With these opening words, Michael Cleary's Bearable Weight begins an exploration of everyday joys and struggles to address big questions. How to embrace change? Can we satisfy body and soul? Is this life enough?
This gifted storyteller weaves together several journeys: reckless son to anxious father, Adirondack Mountains to Florida shore, student to professor, religious conviction to existential doubt. With heartfelt passion and much humor, these poems strive to reconcile past and present, loves lost and found--choices and consequences which impact a life.
Cleary's unflinching candor and vivid language blend with a chorus of remarkable voices including family, friends, students, The Prodigal Son's Brother, Chief Osceola as they "stumble, bungle, blunder, survive."
Sample Poems by Michael Cleary
"The 'bearable weight' of Michael Cleary's title is mortality, he tells us in his poem, 'Carnal.' That phrase almost perfectly characterizes the tones and attitudes of this striking collection. Rueful, grateful, regretful, and joyful by turns--and sometimes all at once--these lines reconcile the sorrows and pleasures of a whole lifetime, as well as capturing vivid personalities like Tooter O'Heany, Retread Williams, and Sister Lard Ass with a few telling strokes. Only a poet with a love of hard-won experience could say it:
I wonder if any such as me ever made it
all the way over there from where I've come.

Only a poet with such love could mean it."—Fred Chappel
Michael Cleary grew up in the Adirondack town of Glens Falls, NY, where he taught high school before earning a doctorate and joining the English Department at Broward College, an open door institution in Fort Lauderdale, Florida.
He began publishing critical essays on authors such as Flannery O'Connor and Edward Albee before turning to poetry. Published widely in journals and anthologies, his awards include Florida Art Grants, the National Endowment for the Humanities, Paumanok Poetry Prize, and broadcasts on Garrison Keillor?s NPR program, "The Writer's Almanac."
His first collection, Hometown, USA, won The American Book Series Award (1992); Halfway Decent Sinners appeared in 2005. Bearable Weight concludes a trilogy which celebrates 2 unique American locales and people who shaped his life.
ISBN: 978-1936370511, 94 pages