Addicted to the Horizon, Poems by Mary Crow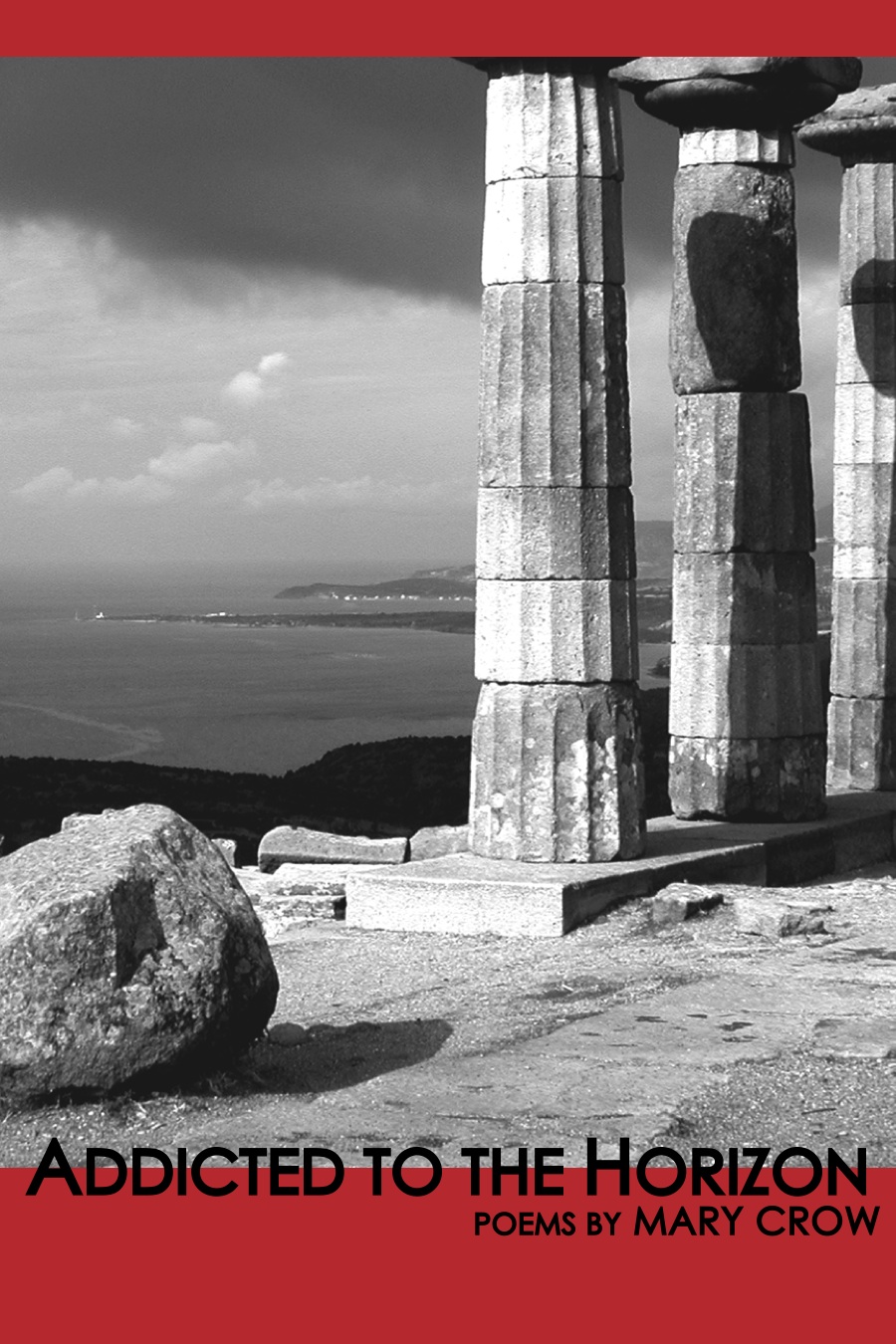 The poems of Mary Crow's Addicted to the Horizon do not cease from looking, from seeking, their sweeping gaze crossing the land to the edge of the visible.

Sample Poems by Mary Crow

"'My Tribe is Wandering,' says Mary Crow. Not only does the claim name her a wanderer herself, it also implies that her heartland is evanescent, and the solitary wanderer is one who suspects her tribe is always elsewhere. There is no end to horizon, and to those addicted to that ever-present, ever-retreating line, home is a form of homelessness. Mary Crow's poems offer themselves as introductions to such impermanence, refusing the tourist's easy route in which accumulated experiences compensate for existential condition. She is too fine a poet for such complacencies. She offers instead those realizations that come into view only when the many husks of experience fall away and reveal the self, the self in its body, as the primary fuse, as the naked germ. For it is as a body, it is in a body, that traveling occurs—and in ways we all recognize without wholly being able to articulate, we travel through the body, too. For Crow sees that the body is also addicted to a horizon, and is always in motion toward it, that undiscovered country. Crow has wandered into foreign lands and returned to us with our own passports in her hands, these poems, which grant us entrance not only to places we see through the eyes of a brilliant writer, but more importantly, offer us passage into ourselves, the fact of our bodily life, as it seeks the company of its wandering tribe."—Dan Beachy-Quick

Mary Crow, former Colorado Poet Laureate, has published poetry and translations. Her books of poetry include I Have Tasted the Apple and Borders and three chapbooks, most recently The High Cost of Living. Her poetry translations include volumes of Jorge Teillier, Roberto Juarroz, Olga Orozco, and an anthology of contemporary Latin American women poets. Among her honors are Poetry Fellowships from the NEA and the Colorado Council on the Arts as well as three Fulbrights and writers' residencies in Israel, Spain, Czech Republic, Scotland and the U.S.
ISBN 978-1936370986, 88 pages