Horseradish Love, Poems by Melanie Dellas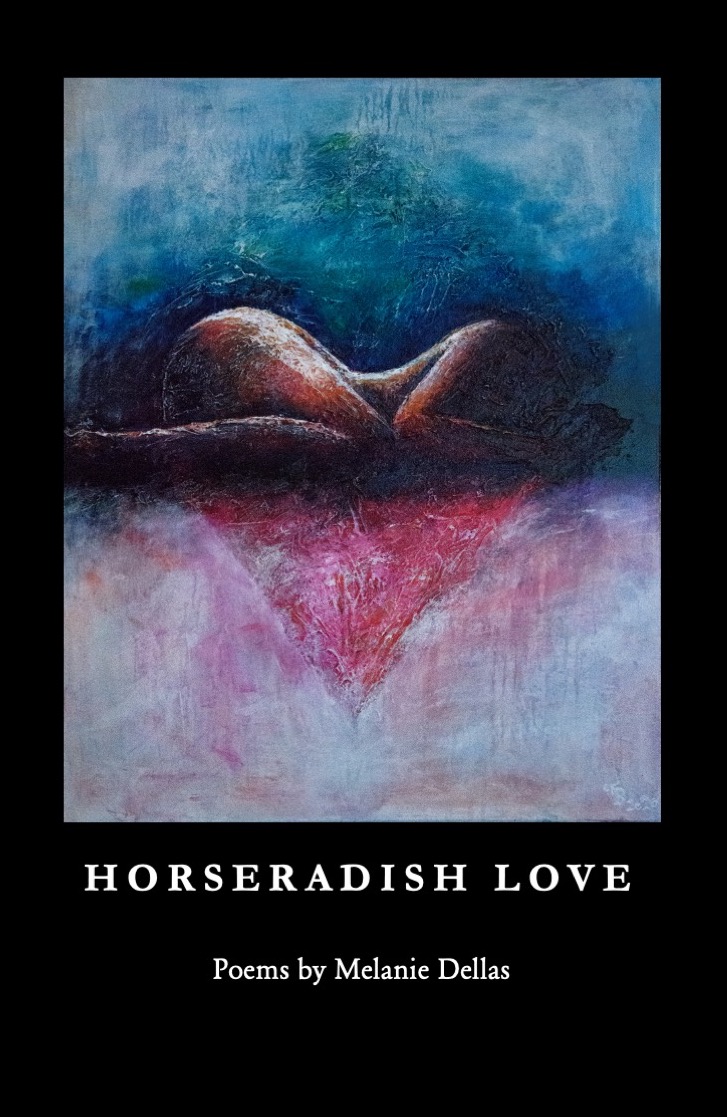 With their sharp spice, the poems of Melanie Dellas' Horseradish Love wake up the senses.
Sample Poems by Melanie Dellas
"Horseradish Love captures the evolution of the human heart and psyche told through a series of narrative prose and free verse poems. Dellas embraces the emotional paradox of human love and our deep desire for connection that sometimes blinds us to inevitable destruction, while simultaneously experiencing the synchronicity of self to discover a love that connects us beyond words."-Victoriah Arsenian, Culture & Travel Writer | Editor, Author of Pacific Coast Highway Road Trip
Melanie Dellas has been an historical researcher for over 30 years, a museum professional for over 15 years, and a writer all her life. Following her passion for historical research and honoring her graduate degree, she co-founded and is the CEO of Muse Curatorial Consulting Group, which provides conservation and preservation for artifact collections, and exhibit curation for museums around the country. Melanie has written three books in her Fantastic, Fabulous Creatures & Beasts series, which gives readers the original folktales of mythological creatures from cultures around the world. She has also co-authored an early reader book with her oldest son titled, Pat-A-Cake, Pat-A-Cake...We Made A Mistake!As a former magazine writer, editor and publisher, she has won awards for Best Publication, has been published in the San Diego Business Journal's Top 50 Women Business Owners and has been named a Woman of Vision by Modern Luxury magazine. Melanie also co-hosts, writes and produces a weird history podcast called The Unusual History of Every Thing. But out of everything, Melanie's greatest accomplishment will forever be being the mom to her two amazing sons, John and Nick.