Amber Porch Light, Poems by Gina Ferrara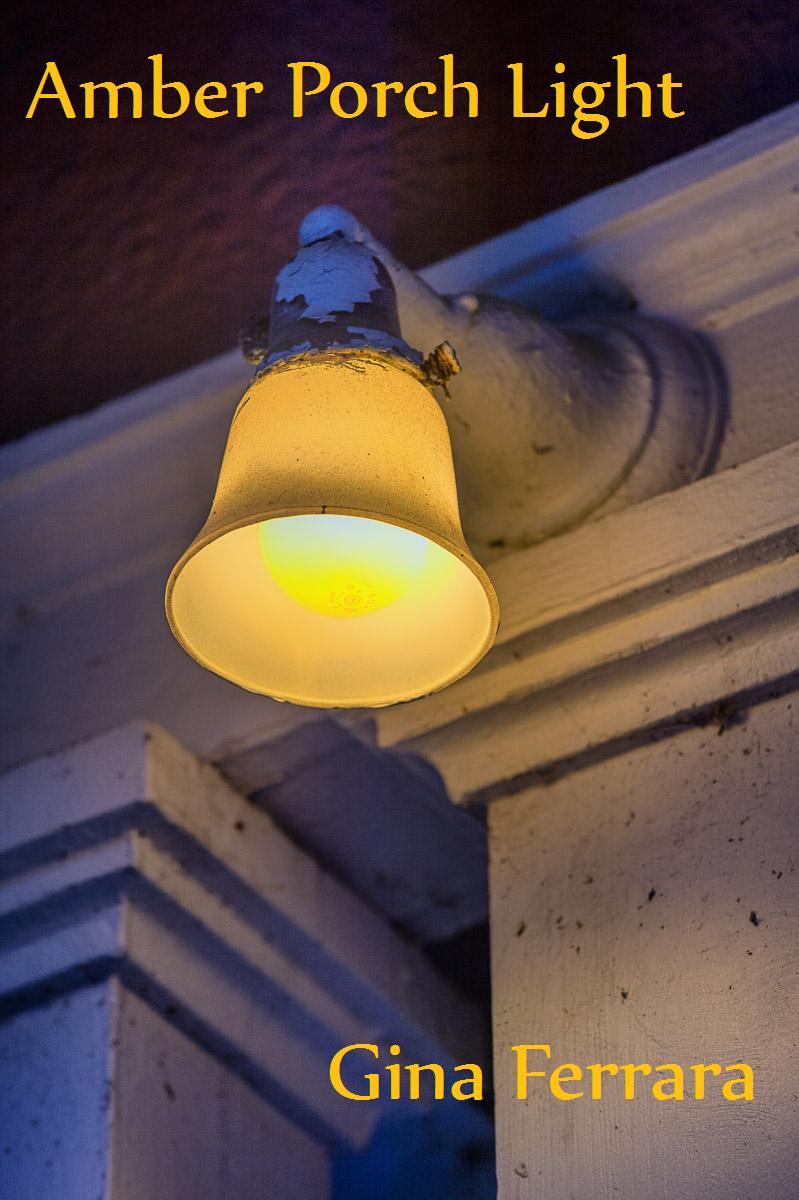 The poems in Gina Ferrara's Amber Porch Light occupy equal spheres of beauty and danger. Each holds its share of compressed energy, woven with images and lyricism, examining both the ordinary and the extraordinary, revealing what is possible when luminosity arrives in bursts.
"Amber Porch Light is a masterful balancing act. Here is a book of poems filled with unguent in the form of oranges and kiwis, papayas and gingers, lighthouses and the lumpy white meat of crabs, all counter-weighted with death by drowning and death marches, house-eating termites and threatened barrier islands, black rain and oil-soaked birds. In this collection Gina Ferrara has all the instincts of an Emily Dickinson and a Wallace Stevens. Her deft harnessing of the release rendered by the yoking of death and beauty make the poems in Amber Porch Light read like illuminated testimony."- Darrell Bourque
"Everything in these poems is aglow: not only the amber porch light, but comets, 'tarnished moonlight,' 'milky morning light,' meteor showers, Orion's belt, 'mint blue runway lights,' fluorescent hospital lights, kerosene lanterns, citronella candles, white star jasmine, polished brass, and lighthouse beams. Each poem is a small and luminous feast of sensory detail. What really shines through the collection, though, is the poet's love of people and place-that place being her native New Orleans."-Julie Kane
Gina Ferrara received her MFA from the University of New Orleans. In 2006, her chapbook, The Size of Sparrows, was published by Finishing Line Press. Her poems have appeared in numerous journals including: The Poetry Ireland Review, The Briar Cliff Review, and Callaloo. She was awarded a grant from The Elizabeth George Foundation for her work in poetry and currently directs a monthly reading called The Poetry Buffet. Her book, Ethereal Avalanche, was published by Trembling Pillow Press in October of 2009. She was nominated for a Pushcart in 2012 and is currently at work on a collection of poems about the leprosaurium located in Carville, Louisiana.
ISBN 978-1625490438, 72 pages