Phoenix, Poems by Jessica Goody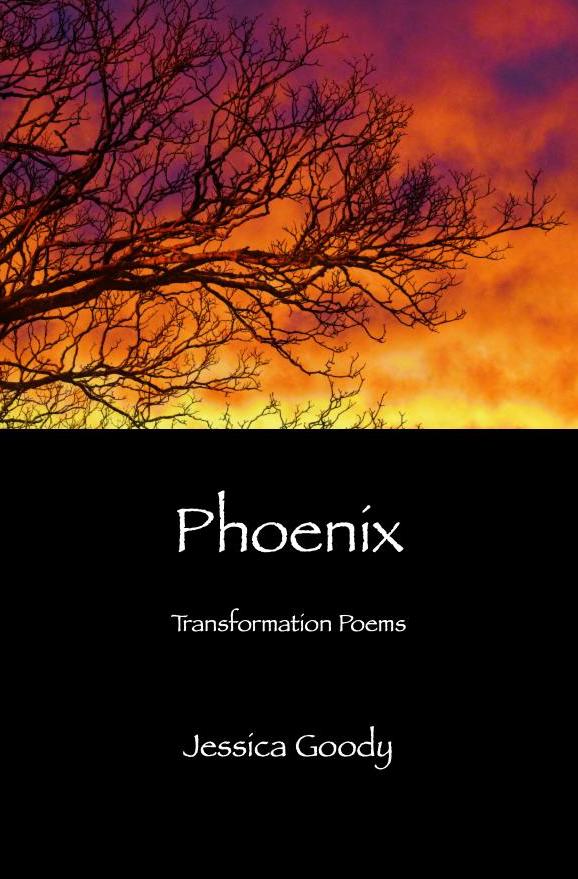 The sideways glance, the quick turn of the head, the sudden look up: these provide Jessica Goody's angle of vision into the fleeting experience of the world that is captured and rendered in her lines.
"Phoenix is a rich triumph and marks its author, once again, as an artist whose work should be followed closely by those interested in the forces shaping the future of American poetry."—Harvey Trabb, co-author of September 19
Jessica Goody was born and raised on Long Island. A fifth-generation New Yorker, she currently lives in Bluffton, South Carolina with an exuberant poodle named Coco.
Her debut poetry collection Defense Mechanisms was released by Phosphene Publishing and is available from Amazon in Kindle and paperback.
A columnist for SunSations Magazine, her work has appeared in over three dozen publications, including R eader's Digest, Third Wednesday, The Seventh Wave, Event Horizon, Chicken Soup for the Soul, and The Maine Review.
She has been nominated for numerous awards and received second place in the 2015 Reader's Digest Poetry Competition.
ISBN: 978-1625493064, 102 pages