Poem's Poems and Other Poems by Tim Hunt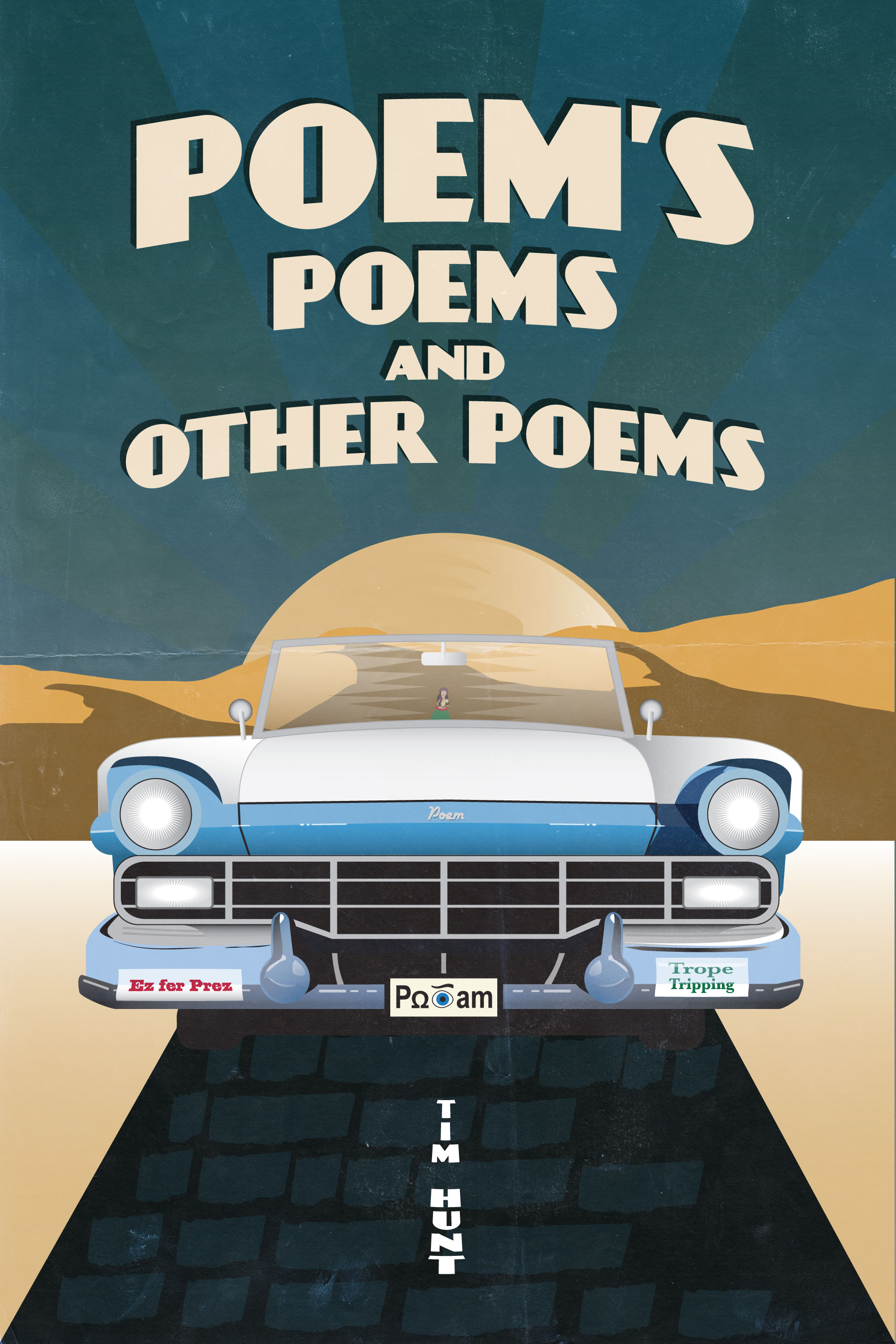 The wit and wisdom of Poem, the poetic poet of Poem's Poems and Other Poems by Tim Hunt, crackle and jump through these sprightly pages.
"The animating spirit of Hunt's new collection is Poem, a metapoetic persona whose quest for self-definition yields a series of - you guessed it - poems in which a folksy wisdom is pitted against literary fashion in gesturing toward a 'beyond / beyond mere form.' Be's are bopped, rock is rolled, spurs are jingle-jangle-jingled as Poem cuts the rug of aesthetic idioms from the past century while the new century's selfies lay siege. Pay attention."-Joe Amato
"I have been a fan of Tim Hunt's writing since we were students at Cornell University. This new collection of poems, which stars a character named 'Poem,' never fails to energize, challenge, and amuse the reader. I hope the book will be submitted for Pulitzer Prize consideration. It deserves an award."—James Bertolino
"Tim Hunt's newest collection of poems is playful and irreverent, yet literate and contemplative. His persona-the poem as, well, Poem-is always somewhere that he doesn't quite belong, or is always asking the 'wrong' questions, yet ultimately charms us with his love of both illusions and allusions. From a plea to include Slim Gaillard in the Norton Anthology to imagistic evocations of Ezra Pound, questions of canonicity and the literary past-especially the Beats-hover here and demand attention. Highly recommended."-Deborah R. Geis
Educated at Cornell University, Timothy Hunt taught American literature at several schools, including Washington State University and Deep Springs College. He is currently Professor of English at Illinois State University, in Normal, Illinois. Hunt's poetry has been widely published in magazines, and his previous collections of poetry include Lake County Diamond and Fault Lines. His scholarly publications include Kerouac's Crooked Road: Development of a Fiction and the five-volume edition The Collected Poetry of Robinson Jeffers.
ISBN-13: 978-1625491909, 108 pages, $19