In the White Room, Poems by Elizabeth McLagan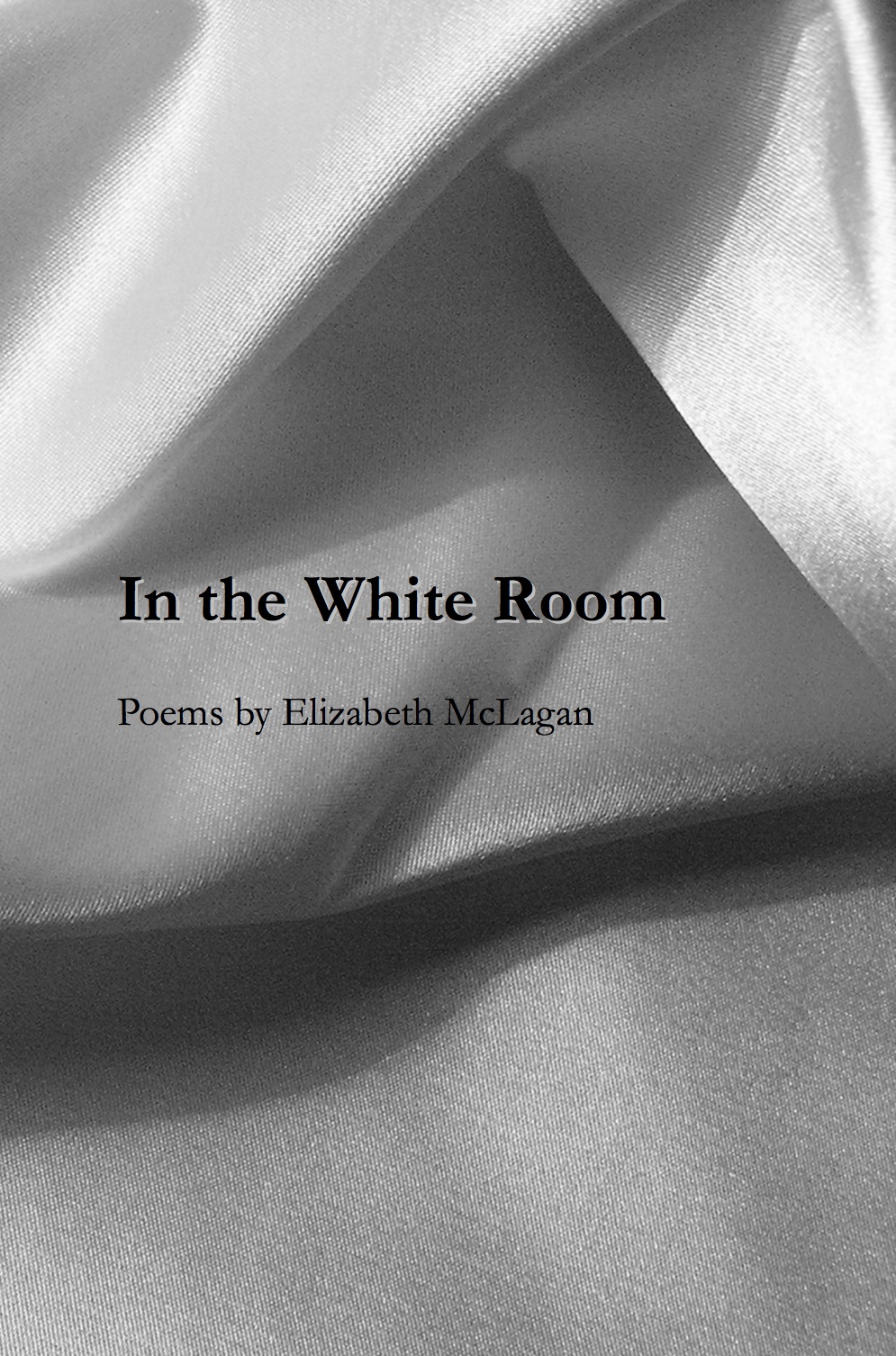 Elizabeth McLagan's In the White Room is a book haunted by memory, by enclosures that root the present to the past.
Sample Poems by Elizabeth McLagan
"Elizabeth McLagan writes, 'I have walked/ from your dreams as through/ a door-there are so many/ doors-and I am still in trouble.' When I read this book, I entered a space so distinct and fully realized, full of beauty and pain, that when I put the book down, the voice of the poems continued to reveal her world around me."-Blas Falconer
"Turn the pages of In the White Room, and you're met by beguiling surprises: quirky narratives, the heartfelt voice, jazzy soliloquy, lyric meditation, the landscape of dream. These poems feel pressured into being by what remains invisible, just out of sight, and reading them, we may feel how 'life/ struggles onward drinking freedom/ in sometimes bitter gulps.'" -Nance Van Winckel
"These poems are very well travelled. They never seem to tire and are always ready to please by being thorough and unafraid of showing exactly where they've been. And, having been there herself, Elizabeth McLagan is a careful guide and active participant in each poem. She's careful to show you what you miss about familiar places you frequent and objects you'd possessed but which maybe you took for granted or never really knew you could take as a source for your own individual reality. You will delight in her ability to not only clarify all you see, as though for the very first time, but enhance it with a beautifully arranged and unrestrained language as well."-Paul Roth
"In the White Room a reader will find rich, evocative poems charged with trope-laden mystery. Elizabeth McLagan's shadowed, poignant lines create the space where a tree's leaves can '...come to resemble the green arrows/ of the heart, looking for a body to enter.' Employing inclusive, startling imagery, McLagan gathers both the quotidian and the oracular into her work until 'Every inch of air tattoos the familiar/ with the strange....'"-Paulann Petersen
Elizabeth McLagan lives in Portland, Oregon where she teaches writing at Portland Community College. She has been published in journals such as: The Bitter Oleander, Bellingham Review, Beloit Poetry Journal, Poetry Northwest, Willow Springs, and elsewhere. "Some Life" was selected for the 2001 AWP Intro Award Series. "A Feather Falls from the Wing of Light" won the Frances Locke Memorial Award from The Bitter Oleander Press. "All Alien Spirits Rest the Spirit" won The 49th Parallel Award in Poetry for 2009 from Bellingham Review. A founding editor of CALYX in 1976, in 1980 A Peculiar Paradise: A History of Blacks in Oregon (Georgian Press, Portland) was published.
ISBN 978-1625490148, 96 pages