Queer Street, Poems by Toni Mirosevich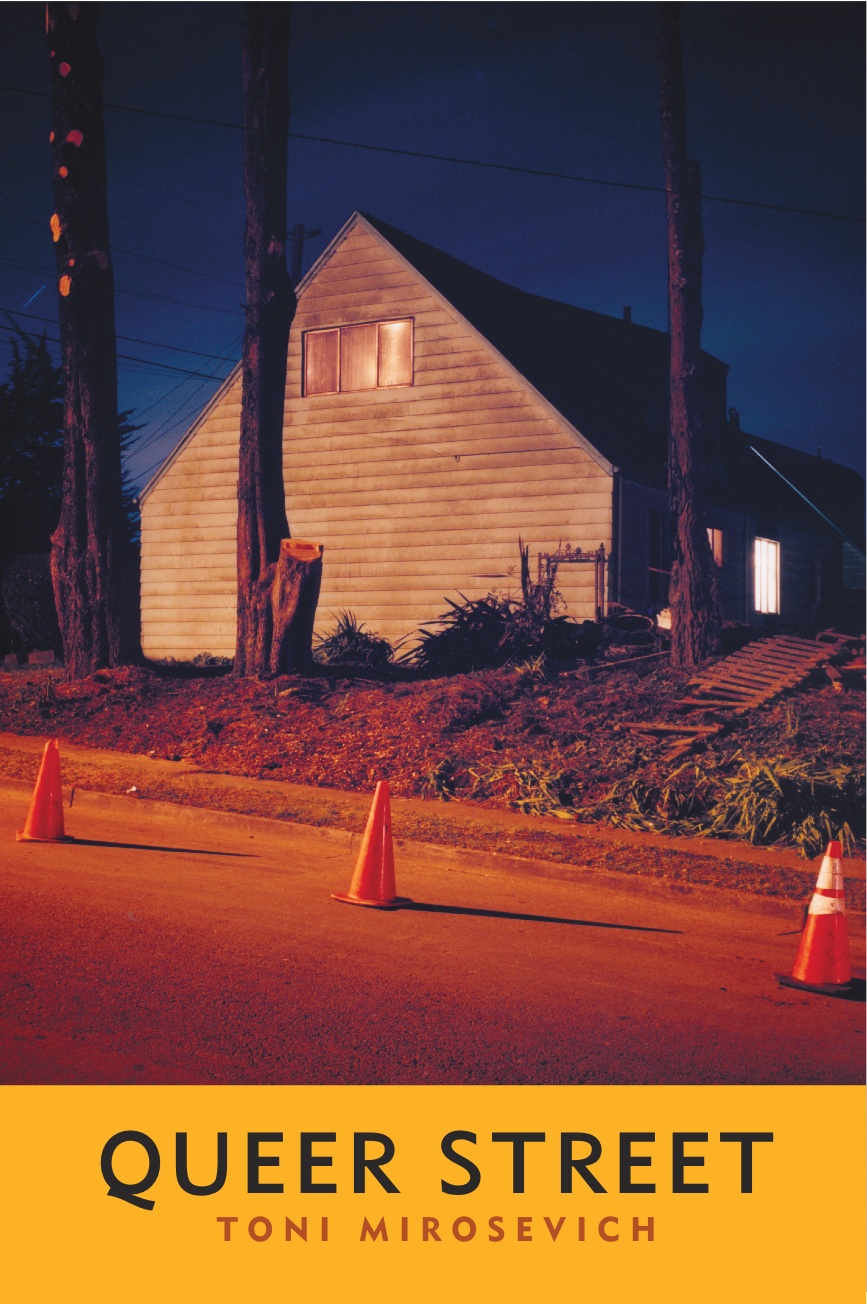 Queer Street by Toni Mirosevich is the most normal street imaginable: a rich community of rich lives, a diverse group of individuals whose lives and experiences interweave to form a magnificent tapestry. Blending prose poetry with verse, documentary narrative with lyric interludes, Mirosevich has created a compelling collection that honors the street of its title.

Sample Poems by Toni Mirosevich

"Toni Mirosevich is a poet of social conscience. She is a poet who acknowledges that it will be strange always to be who we are, strange always to assert ourselves, with all our self-awareness and difference, into the world. Queer Street not only tolerates our difference, but celebrates it."—Ralph Angel, author of Twice Removed

"Toni Mirosevich is a seer. She sees into those old-fashioned things the human heart and soul, making memory and moment visible in places where we often don't bother to look. In reading these neighborhood tales turned testament, one feels reassured that compassion is alive and well and even the 'pint-sized king pin' across the street awaits our attention."—Nona Caspers, author of The Blessed

Toni Mirosevich's poetry, fiction and essays have appeared in the Kenyon Review, Harrington Lesbian Fiction Quarterly, ZYZZYVA, San Francisco Chronicle Magazine, and numerous other literary journals. She is an Assistant Professor of Creative Writing at San Francisco State University and former Associate Director of the Poetry Center. Author of two collections of poetry, most recently The Rooms We Make Our Own (Firebrand Books), she was also the national recipient of the Astraea Foundation Emerging Lesbian Writer in Fiction Award for 1999.
ISBN 1932339833, 92 pages