Christmas at Rockefeller Center, Poems by Kirby Olson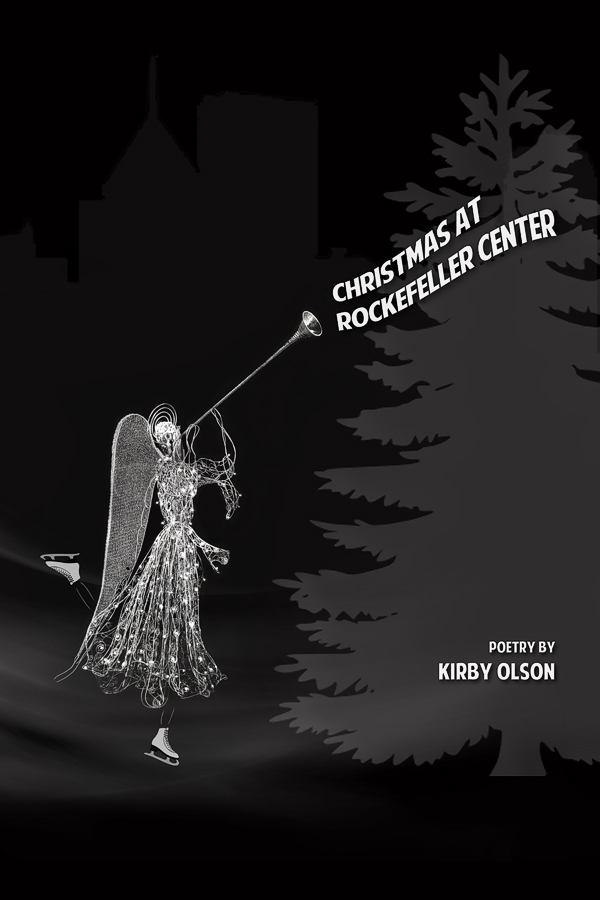 Christmas at Rockefeller Center is an exploration of the liturgical year in a Christian poet's life in the Catskill Mountains of New York. Kirby Olson documents the small town of Delhi in rural Delaware County with occasional visits to New York City. Veering between surrealist lyricism and seasonal detail in the manner of Charles Reznikoff, Olson's style is clearly steeped in the Beatitudes, and reaches back for its content to the cross and the epic that did not end at Gethsemane two thousand years ago.
"Kirby Olson is a poet of classic beauty, perhaps surreal in genre." —Allen Ginsberg
"The Church's year in Kirby Olson's Christmas at Rockefeller Center is not something apart from the reality of everyday experience. It becomes, rather, a provocative way of ordering our chaos and opening our eyes to make new and stimulating connections that enlarge our understanding."—Philip H. Pfatteicher
"Baudelaire referred to Constantin Guys as 'the painter of modern life.' In Kirby Olson's new collection, we have the poet of modern life, which he depicts in the context of the Christian liturgical year. As it gives order to experiences and things, his poetry, operating by an aesthetic of juxtaposition and an ethic of charity (a heart like 'an accordion in love'), holds, in what he calls 'Spirit Boxes,' the evidence of human purpose as well as error and accident. Displaying flashes of color, inventiveness, and command of form and images, these poems reveal the classic in the local, gravity in the frivolous and mundane, and music in cacophony." —Catharine Savage Brosman
Kirby Olson studied poetry with Gregory Corso and Allen Ginsberg in the late 1970s at Naropa Institute. He lives in the western Catskills with his wife Riikka and their four children. In addition to poetry, he has published Temping, a novel, at Black Heron Press (2005), and several volumes of literary criticism on figures such as Gregory Corso and Andrei Codrescu. He is a member of AARP and of the Lutheran church in Delhi, NY. He teaches philosophy and mythology and other humanities courses at SUNY-Delhi.
978-1625491565, 88 pages, $18