Snow White, When No One Was Looking, Poems by Donna Prinzmetal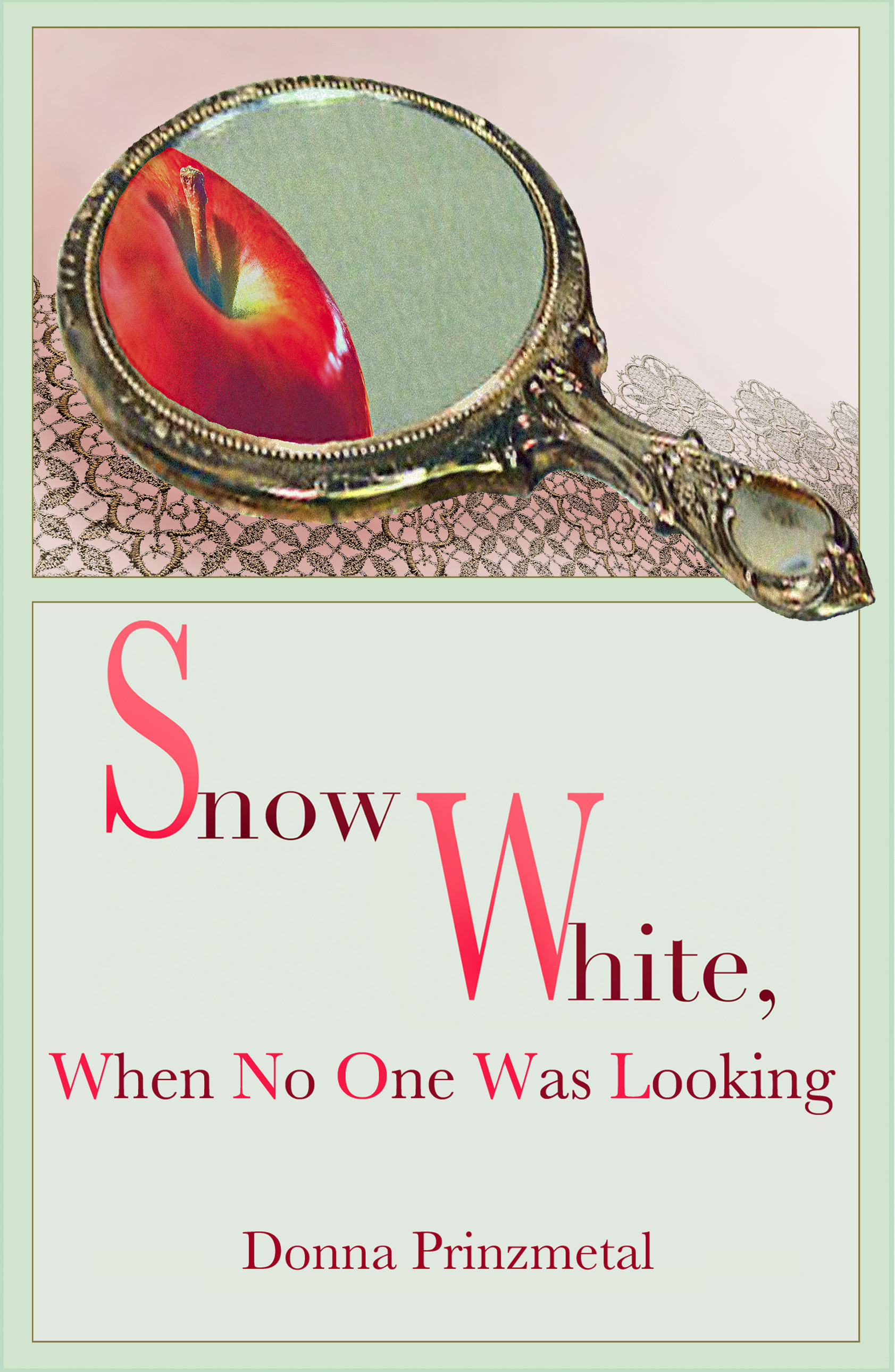 Snow White, When No One Was Looking, a collection of persona poetry, re-visions the original fairy tale. The poems are written in a multiplicity of voices and from a variety of perspectives. The diction is often contemporary; some poems attempt to deal with Snow White in popular culture; some rely on a more literal interpretation of the Grimm's fairy tale. Still others explore multicultural variations on the story. The poems investigate the relationship between Snow White's inner and outer world as she reflects on her journey and tells us her secrets.
Sample Poems by Donna Prinzmetal
"Poet Donna Prinzmetal has written an exciting book of poems in Snow White, When No One Was Looking. The poet holds up many lenses to this fairytale creature. The results are eerie, enchanting, and provocative. Here is Snow White speaking of herself: 'Niveous, I am albescent, the whitewash, the bleach, to make allowances for my own ordinary face.' This book is a keeper."--Peter Sears, Oregon Poet Laureate
"With intoxicating imagery and bold, cutting-edge voicing, Donna Prinzmetal takes us into the dark and lucid heart of the Snow White fairy tale where insights startle us awake and we come to believe that 'speech can catch fire'. Snow White, When No One Was Looking is a book to keep by your bed and to treasure."--Cathy Colman
"'Caught between reason and forgetting' and between 'one heartbeat and the next,' Snow White comes alive again in Snow White, When No One Was Looking. The 'final alibi of surprise' of this book is Donna Prinzmetal's contemporary, dark translation of the fable, her use of fresh language like 'snow filling the [warm] room of a 'tulip's bloom.' Using a 'pearl-handled knife' diction of defiance and dialect of vertigo, she astonishes each page with something new. This is an incandescent book. You'll want to read it more than once."--Elena Karina Byrne
Donna Prinzmetal is a poet, tutor and psychotherapist. She has taught poetry and creative writing for over twenty-five years to adults and children. Donna often uses writing to facilitate restoration and healing in her psychotherapy practice. She also tutors and coaches middle and high school students. Her poems have appeared in many magazines including: Prairie Schooner, The Comstock Review, and The Journal.
ISBN-13: 978-1625490841, 84 pages