Green Diver, Poems by Peter Sears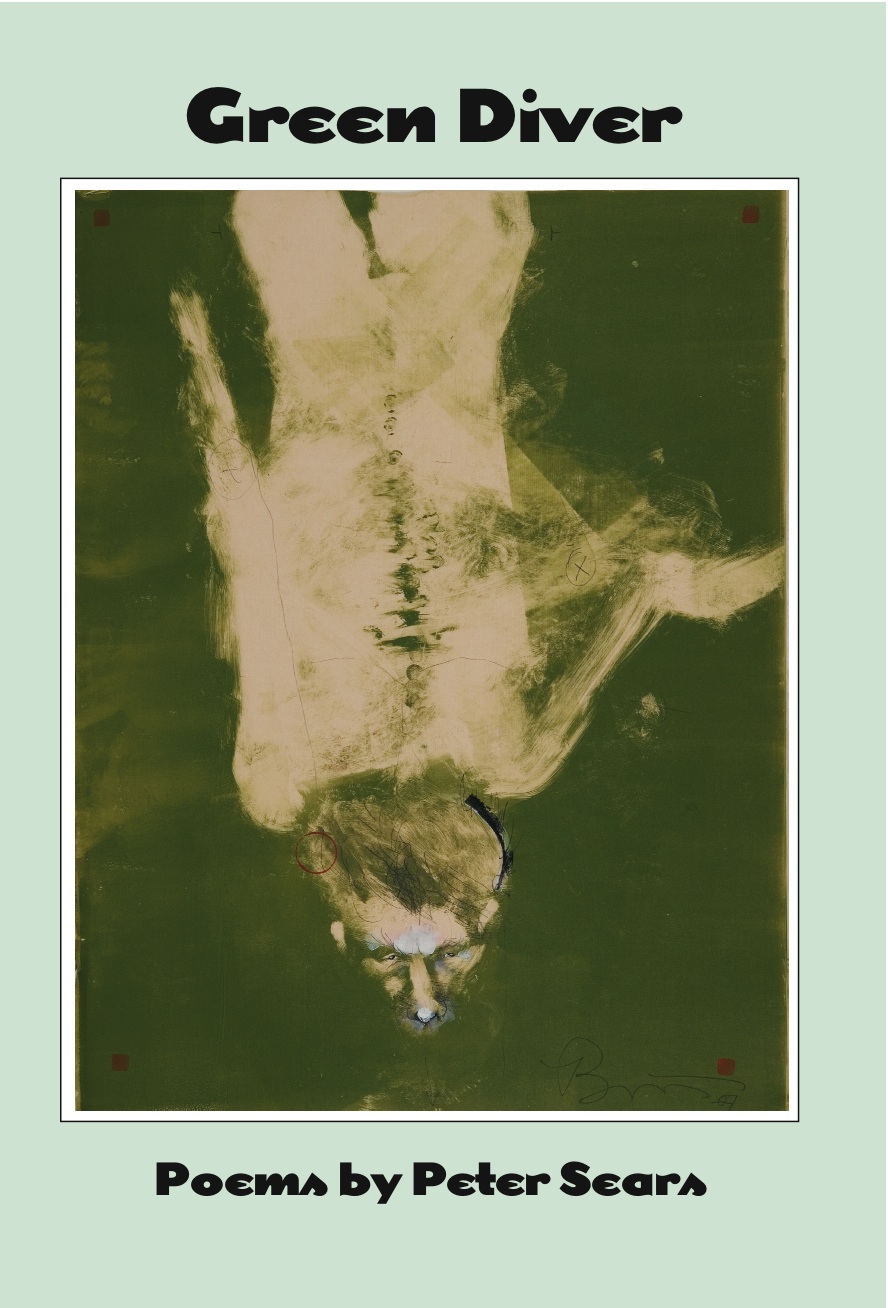 By turns macabre and absurd, but always tender, the poems of Peter Sears' Green Diver gather the reader in an embrace and then startle the reader into a deeper consideration of the world's ironies.
"Peter Sears is an heir to Frank O'Hara and Kenneth Koch. These breezy, sometimes manic poems veer off in unexpected directions, a sensibility at once comic and disarmingly revealing."--Dorianne Laux
"I love the humor, heart, and music of these poems. So wise and rich!"--Alice Fulton
"This is a shifting, whimsical voice—which never loses its antic charm, even in the face of harrowing circumstance. Gregory Corso meets Salvador Dali: 'Chemo Limo, I ride you through the bends.' Check it out."--Joseph Millar
Green Diver is Peter Sears's third full-length collection, following The Brink, which won the Peregrine-Smith Poetry Competition in 1999 and the WESTAF Book Award in Poetry in 2000. Luge, his fifth chapbook, came out in 2008. His poems have appeared in The Atlantic, Saturday Review, The New York Times, Orion, Mother Jones, The Christian Science Monitor, and many literary magazines and anthologies. A graduate of Yale University and the Iowa Writers Workshop, he teaches in the M.F.A. Program at Pacific University in Forest Grove, Oregon. He lives in Corvallis, Oregon.
ISBN 978-1934999684, 84 pages