Miracle Shine, Poems by Bob Stanley
The lively poems of Bob Stanley's Miracle Shine find jazzy truth in bittersweet lies, the seduction of music beckoning us to the hard life behind it.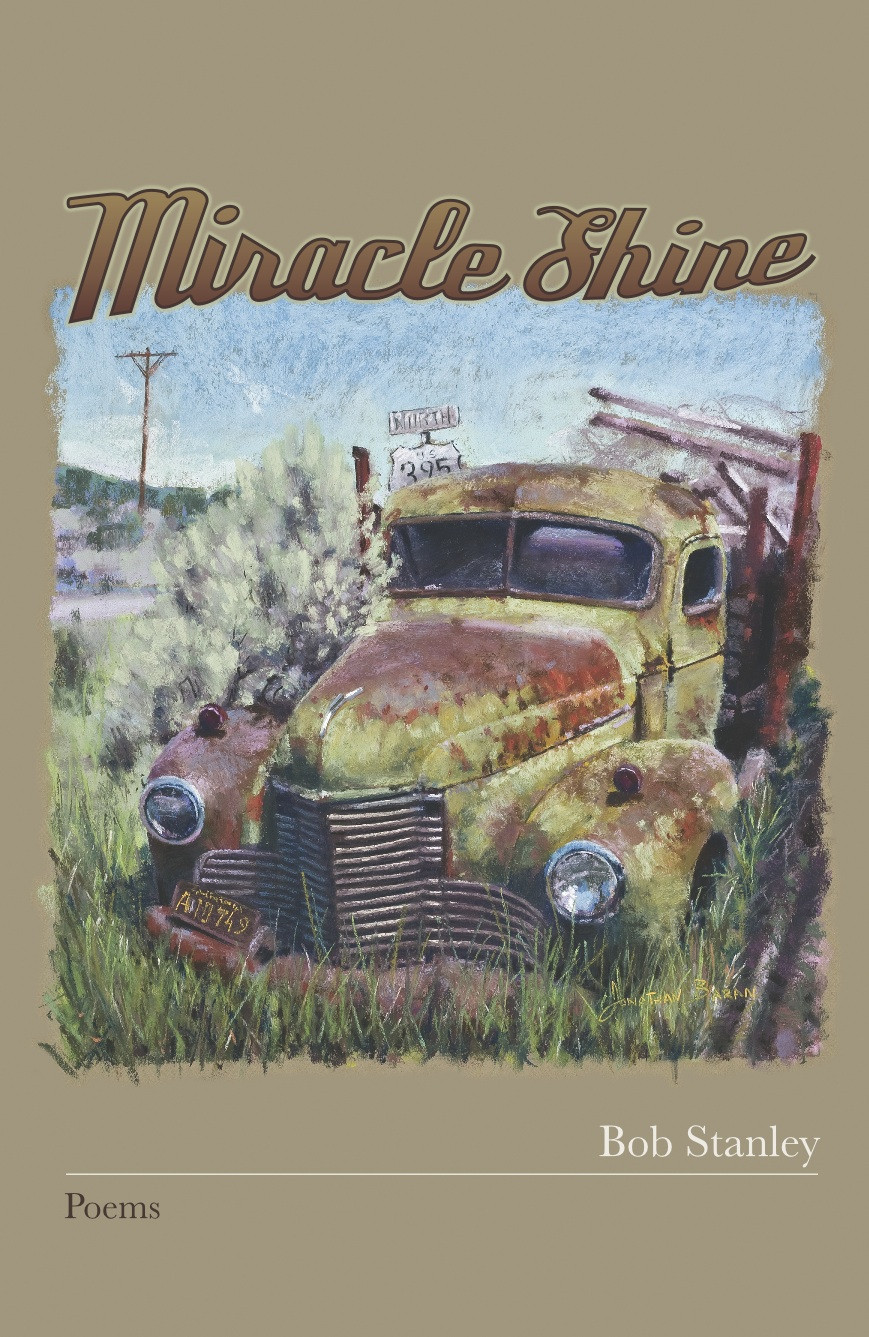 Sample Poems by Bob Stanley
"The poems in Bob Stanley's Miracle Shine polish language to a brilliant finish. They contain themes of heritage, roots, family, and the many highways and byways we all travel upon. In his poem 'Elements,' Stanley tells us 'I want to live like water.... I want to live like fire.' These works will continue to flow through us, saturate us, like all good poetry must."- Connie Post, Poet Laureate of Livermore, California, 2005 to 2009
"Bob Stanley pays acute attention to the substance and nuance of life. Lucky for us, in Miracle Shine, he expresses his love of sensory pleasures, language, music and the conundrum of being human. This collection has a refreshing thematic variety, exploring the 'riffle and roar' of things. Miracle Shine will appeal to poets and non-poets alike." - Kathleen Lynch, author of Hinge
A fourth-generation Californian and lifelong poet, Bob Stanley has published two chapbooks and edited two poetry anthologies, Sometimes in the Open (2009) and Late Peaches: Poems by Sacramento Poets (2012). He promotes poetry throughout the Sacramento region, serving as poet laureate of Sacramento from 2009 to 2012 and president of the Sacramento Poetry Center since 2006. He now teaches English at Sacramento State University and Sacramento City College after three decades of running an auto parts company.
ISBN 978-1625490278, 88 pages