This Next Tenderness, Poems by Ellen Steimbaum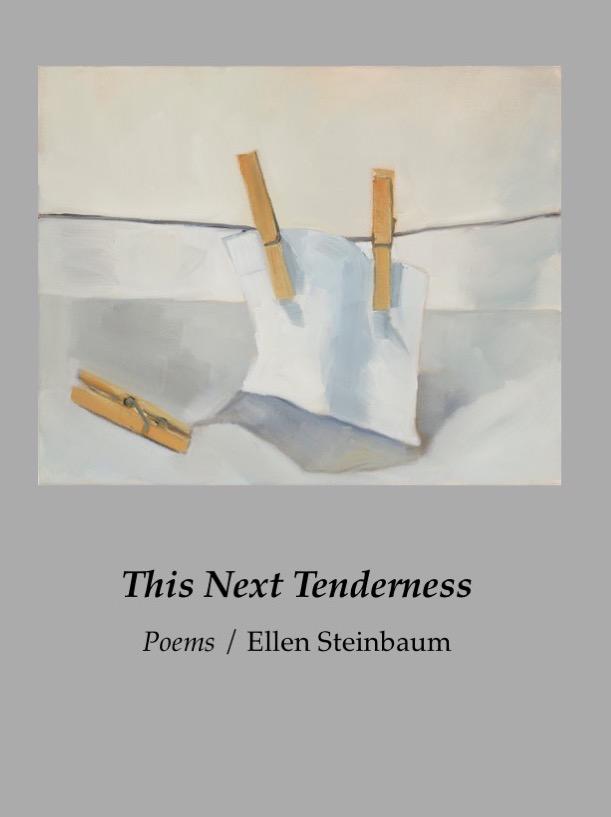 With these poems' grace notes and sparkling rhythms, one never knows when the next tenderness will come from Ellen Steinbaum-only that it will.
Sample Poems by Ellen Steinbaum
"With curiosity and acceptance, the poems move on the page like autumn leaves. In such delightfully precise lyrical pieces such as 'Looking through the bone,' Ellen Steinbaum evidences a life dedicated to the pursuit of empathy, of understanding the challenges of loss and tragedy in the context of some greater design that shows life is everywhere, even overwhelming at times in its abundance. Such is the poet's wisdom and tenderness."-Afaa M. Weaver
Ellen Steinbaum is the author of three previous poetry collections and a one-person play. An award-winning journalist and former Boston Globe columnist, she writes a blog, "Reading and Writing and the Occasional Recipe" which can be found at her web site, ellensteinbaum.com. She is originally from Wilmington, Delaware and now lives in Boston.
ISBN: 978-1625492678, 102 pages