Singing in the Merman Cemetery, Poems by J. Marcus Weekley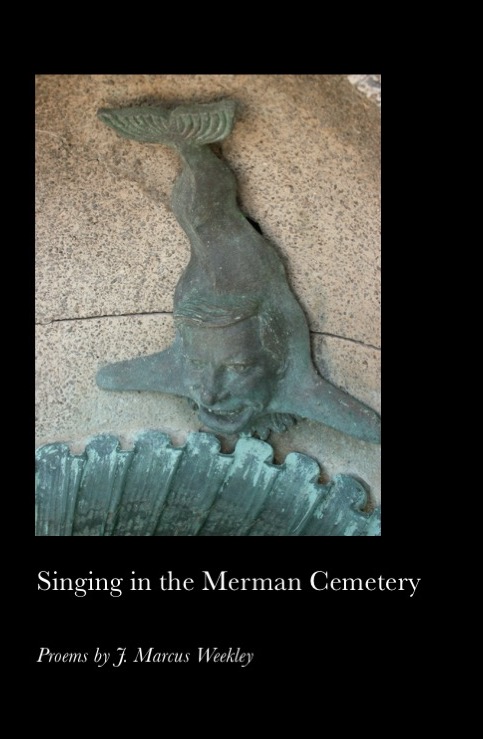 There's an eerie, mesmerizing creation happening in Weekley's Merman Cemetery. Poems in conversation. Poems battling one another. Poems read and poems written, a death, a resurrection, the body of prose. Each is filled with images Weekley easily sells to us, all of them hinting at some emerging trouble I can't help but look forward to: a cloud of bees, an organ with a flat middle C, a broken window, a bathroom stall, a boy cleaning his rifle, a merciless December, and, oh, all the people, people, people, their ghosts rising up in song.
"This chapbook is truly haunting--the eerie quality so consistent and hard to walk away from."
-Leslie Jill Patterson
-----
J. Marcus Weekley's Singing in the Merman Cemetery creates a surprising and stunning world through poems that converse with the past, recalling Ai's poem, "Conversation," where she writes that 'life/ is a chain of words.'
"Weekley's poems serve as links to both the past and to the future: a place we see more clearly because of the circular way in which he sees the world. 'We take from every tree one piece of fruit,' he writes, but after weeping there will be 'Spring again.'"-Adam Clay
ISBN-13: 978-1795897433, 48 pages, $16