Girl Who, Poems by Allison Wilkins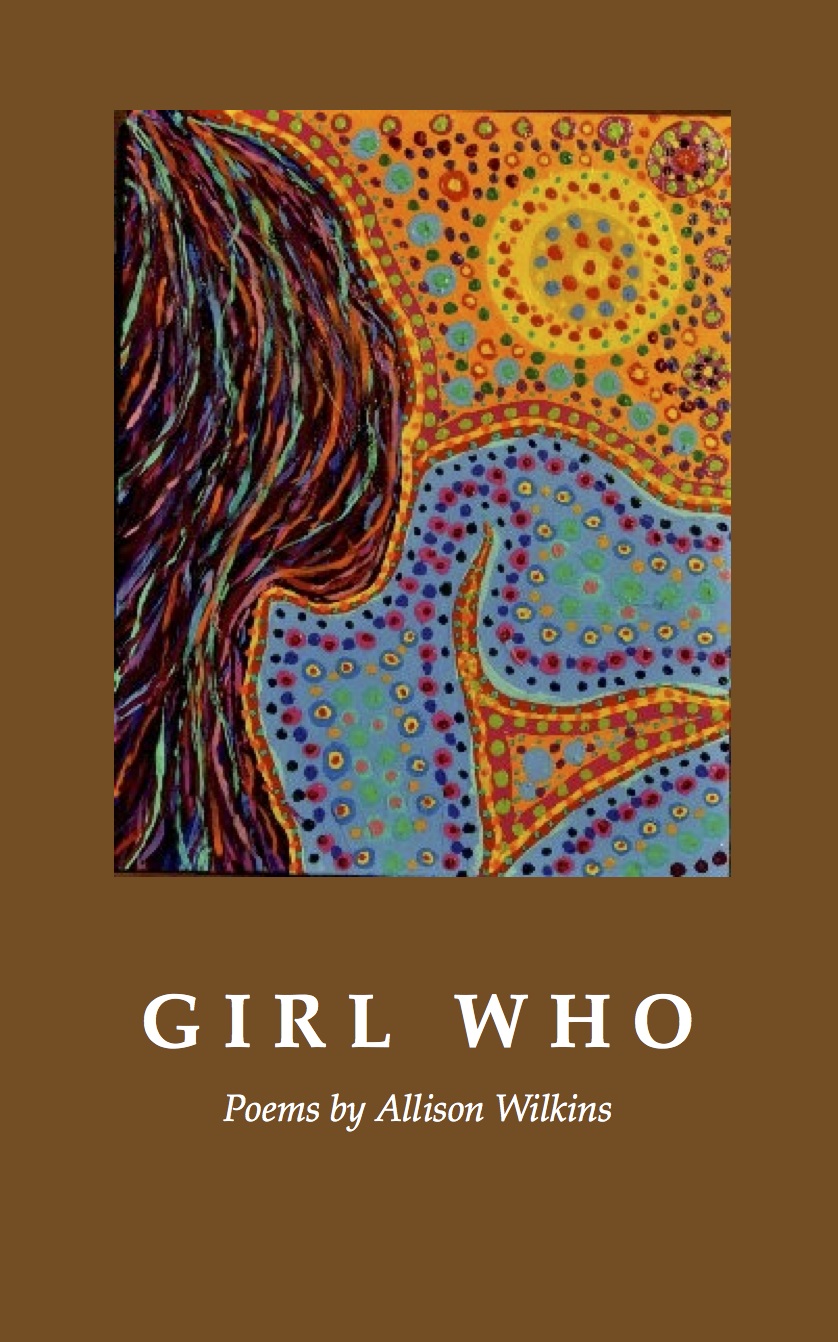 Allison Wilkins's Girl Who is held together by the collection's title: each poem in the sequence follows the phrase "Girl Who," as if filling out an ellipsis, and we follow this girl's actions and interactions as she sets out to define herself. The poems trace the narrow edge between anonymity and identity, between calm and instability, between the easy contentment of connection and a more satisfying, if unsettling state of disconnection. Wilkins's poems seek desire in terms that are both sensual and surreal. Whether collecting crows, pebbles, or light, or interrogating a scarecrow or a potted plant, Girl Who speaks in spare lyrical outbursts that accumulate into defiant song.
Sample Poems by Allison Wilkins
"Allison Wilkins's poems in Girl Who are written with a taught nerve, and eye for the unexpected that one expects in the sensibility of a poet. From the first, we're warned: 'the narrative will unfold, but not neatly./ And it won't be obvious.' Indeed, these poems are of a Girl Who whose unpredictability expands into multiple valences of the sensual and surreal as the poems link a subject who is 'always the one following... some distant rubbing/of forewings, listening for her own call.' One sure to delight and surprise. -Adrianne Kalfopoulou
"Girl Who is a deeply felt collection documenting one woman's emotional journey through psychological and existential suffering. Allison Wilkins explores the difficult terrain of desire as she looks both outward and inward with by turns myopic and telescopic lenses. The inner and outer lives are at war with one another--and often it is a muted, meditative war. The Girl Who begins to reconcile the life she has with the life she wants does so with precision, grace, and beauty." -Allison Seay
"By turns poignant, fierce, and heartbreaking, Allison Wilkins' Girl Who gives readers an intimate portrait of the internal landscape of feminine becoming. The title of the collection haunts each piece, highlighting the underlying search for self and identity that informs every action the lyric protagonist takes, and the collection's movement is toward finding and honoring a self born of struggle, delight and openness. The result is a journey both beautiful and essential." -Lauren K. Alleyne
Allison Wilkins is a graduate of the University of Nevada Las Vegas International MFA program, and currently teaches at Lynchburg College. Her poems have appeared widely.
ISBN: 978-1625491060, 80 pages