Thirty-One Octets, Poems by Steven Wingate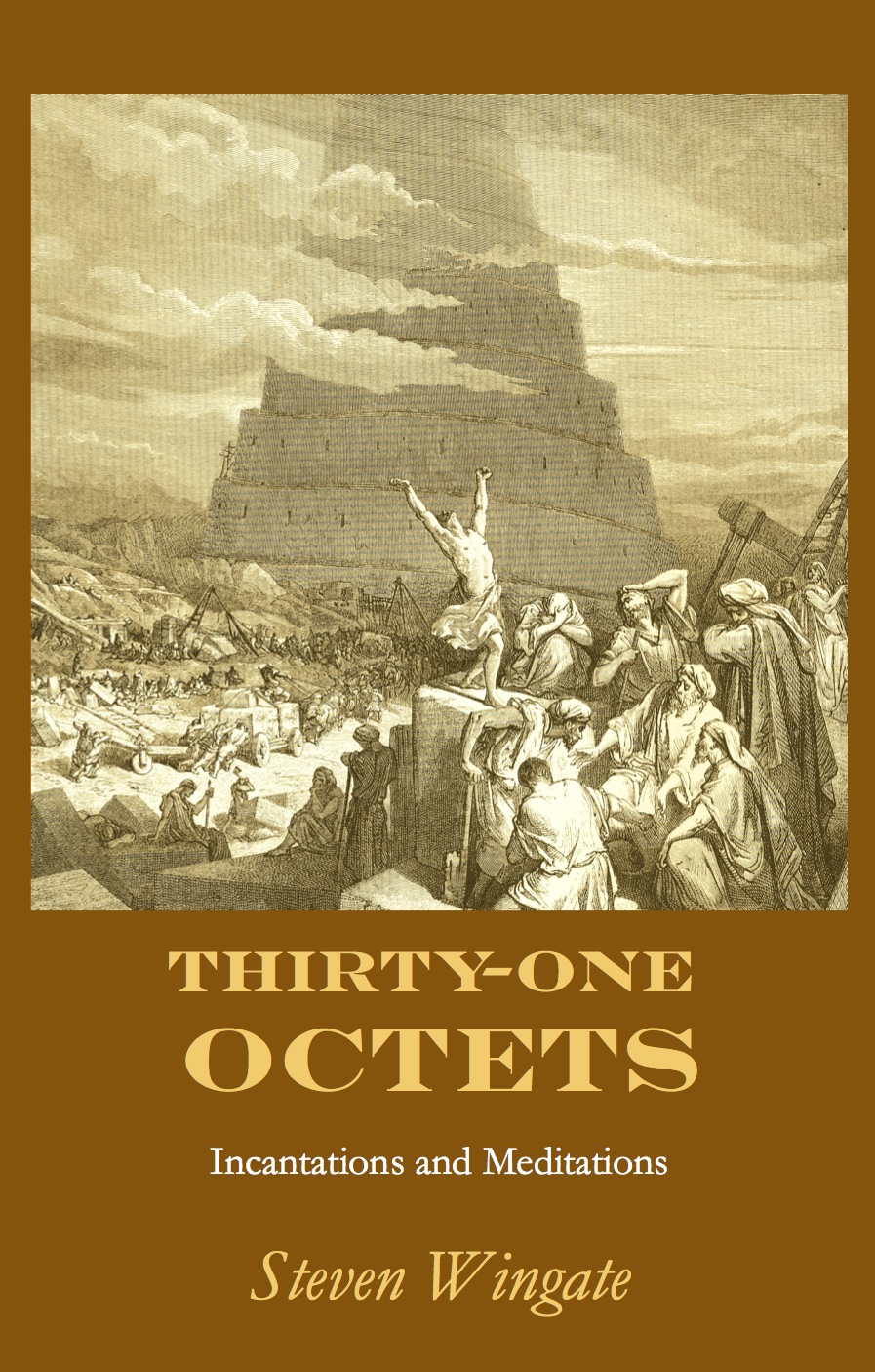 In the tradition of Walter Abish's Alphabetical Africa, Raymond Queneau's Exercises in Style, and Felix Feneon's Novels in Three Lines, Thirty-One Octets is an intricate exploration of a created literary form. Inventive and spontaneous in their language, the Octets are also compellingly human in the way they map our journey through the world, with all its confusions and spontaneous epiphanies.
Sample Poems by Steven Wingate
"Steven Wingate's Thirty-One Octets is an original, genre-bending joy. Out of the flux these sentences seem to utter themselves with shameless eloquence, playful erudition and fierce satire. You won't find another book remotely like it."--David Mason
"In the wild territories between aphorism and narrative, populated by Edmond Jabes, E.M. Cioran, Joe Brainard, Stephen Crane, Malcolm de Chazal, and others, Steven Wingate settles his most passionate, and introspective work, written with honesty and power, a set of Octets to sip at with pleasure, and to let inform your leisure." --Steve Katz
"It's easy to get swept up in Steven Wingate's good humor and his ability to embrace life's absurdities. This poetry is more than entertaining. It doesn't break down our most necessary bafflements; instead, it reaches for them with tenderness." --Elizabeth Robinson
"Wingate's multiplying runs of words (a joy in and of themselves) search tirelessly for the word or words that will unlock the ineffable even as they admit the difficulty, perhaps impossibility of knowing our own minds, let alone the infinitely-faceted world." -Robert Cording
Steven Wingate is a multi-genre author whose work, ranging from fiction to digital media, includes the award-winning short story collection Wifeshopping (2008) and the prose poem chapbook The Birth of Trigonometry in the Bones of Olduvai (2013). His interactive memoir daddylabyrinth premiered in 2014 at the ArtScience Museum of Singapore. He teaches at South Dakota State University and lives in Brookings, SD with his wife and two sons.
ISBN: 978-1625491084, 90 pages